Butterscotch Call Ducks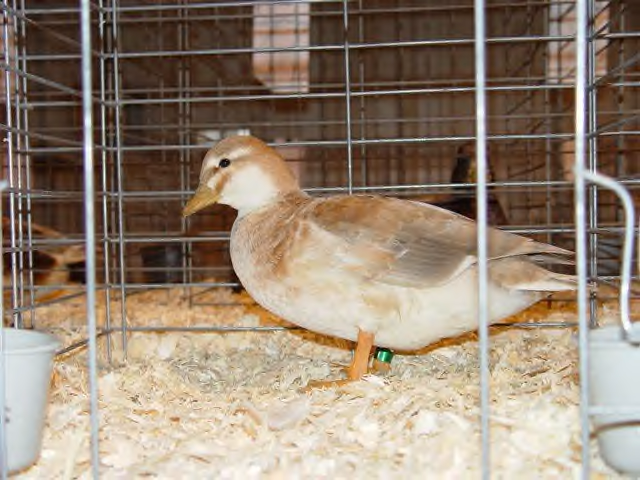 "Mamie Kaye" 2004, 2005 and 2007 National champion Butterscotch Call
The most famous call duck of the butterscotch variety!

Butterscotch calls- the Heart of WondersWaterfowl!
The "butters" are the main focus here on the farm. Several years ago I set out to create the best butter flock in North America and I think I have done that. My start came from many different breeders such as Lou Horton, Darrel Sheraw, Terry Stahl, lee Morey as well as select birds from unknown origins. Since the butters are so rare it was hard to just go out and get top quality birds. Many times I had to go on a waiting list to be able to acquire them. I was so lucky to be able to produce over 100 butterscotch ducklings my first year and over 300 butterscotch ducklings my second year with them. This gave me the chance to select the best of the best to improve my stock. Since I had pedigreed all my ducklings I knew from which birds they were from. That way I was able to see the correlation between the offspring and the ducks that produced them. To this day, I believe that was the turning point as being a call duck breeder. I was able to 'See" the breed for what it naturally was. I was able to see how traits were or were not being passed on to the next generation. And from that I learned, what I think is the most important aspect to keep in mind when selecting birds for breeding ..... WIDTH.. wide body, bill and head. It is easy to make a bird smaller through breeding, but VERY hard to make a bird more wide.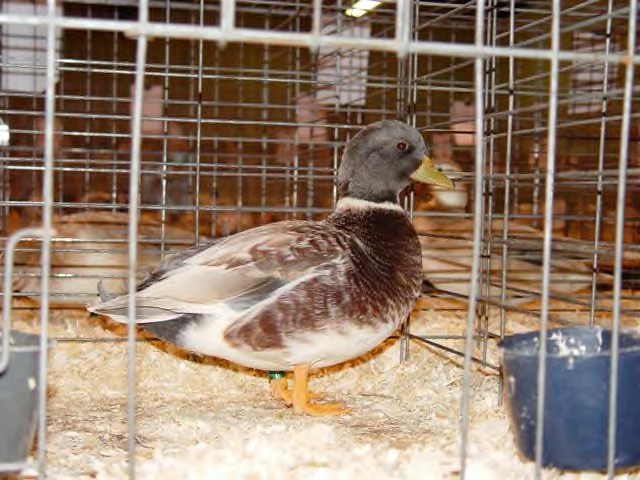 2004 young male


Res. Champion Bantam Duck- Frederick MD
day-olds